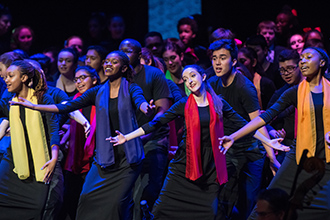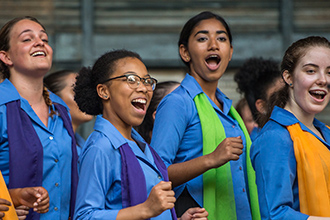 The Young People's Chorus of New York City® (YPC) is a multicultural youth chorus internationally renowned not only for its superb virtuosity and brilliant showmanship, but as a model for an inclusive society that is being replicated globally.  Founded in 1988 by Artistic Director Francisco J. Núñez, a MacArthur Fellow, on a mission of diversity and artistic excellence, this groundbreaking program harnesses the power of music to fulfill the potential of every child musically, academically, and socially and has established the youth chorus as a significant and often untapped instrument for making music.   Over 1,600 children from ages 8 to 18 participate annually in YPC through its after-school, in-school program, and community programs.  The repertoire for YPC ranges from renaissance and classical traditions through gospel, folk, pop, contemporary, and world music.  In addition, YPC has extended and invigorated the repertoire for young voices by commissioning and premiering over 100 pieces of new music from many of today's most distinguished composers, the majority through its Transient Glory and Radio Radiance series.  YPC's commitment to artistic excellence and diversity inspires frequent invitations for collaborations and performances from a global array of festivals, cultural institutions, and cities on four continents.  YPC was named New York's first radio choir, was the first children's chorus ever to open Lincoln Center's venerable Mostly Mozart Festival,  and among its many awards are a Chorus America Education Outreach Award, two Chorus America/ASCAP Awards for Adventurous Programming, and a 2017 Margaret Hillis Award for Choral Excellence.  In 2011 received the National Arts and Humanities Youth Program Award, America's highest honor for youth programs.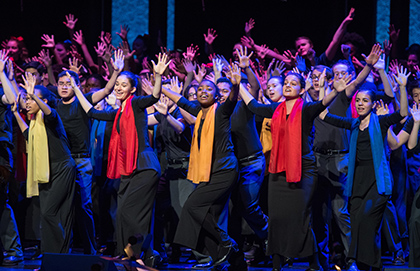 Francisco J. Núñez, Artistic Director/Founder
Young People's Chorus of New York City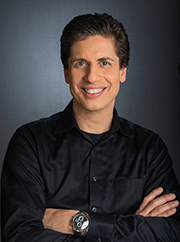 Francisco J. Núñez, a MacArthur Fellow and Musical America's 2018 Educator of the Year, is a composer, conductor, visionary, leading figure in music education, and the artistic director/founder of the Young People's Chorus of New York City (YPC).  Since he founded YPC in 1988, Mr. Núñez has heightened an awareness of the ability of children to rise to unforeseen levels of artistry.  Mr. Núñez also leads the University Glee Club of New York City, its fifth conductor since the all-men's chorus was established in 1894.  He is sought after nationwide as a guest conductor by professional orchestras and choirs, as a master teacher, and a frequent keynote speaker as a leading authority on the role of music in achieving equality and diversity for children in today's society.  Mr. Núñez composes countless compositions and arrangements in all musical formats and styles for choirs, orchestras, and solo instruments and has received an ASCAP Victor Herbert Award and the New York Choral Society's Choral Excellence Award.  ABC-TV has honored him as its "Person of the Week" and Fox News has profiled him for "changing young lives with music." NYU Steinhardt honored him with its Distinguished Alumnus Achievement Award, and Ithaca College has presented him with an honorary Doctor of Music degree.