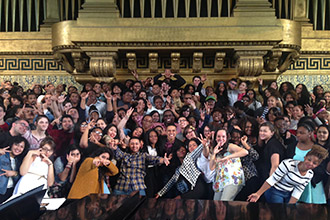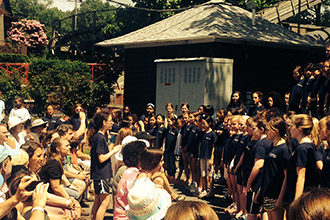 At this year's festival, we have invited a series of distinguished guest lecturers who can each offer unique perspectives on the different regions represented by our visiting ensembles. All lectures are presented in cooperation with New Haven's International Festival of Arts & Ideas.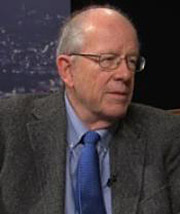 Wednesday, June 13
12:30-1:30pm, Morse Recital Hall (Sprague Hall)
Germany and the EU in 2018
David Cameron
David Cameron is a Professor of Political Science at Yale and Director of the Yale Program in European Union Studies, and he teaches courses on European politics and the European Union. His talk will explore Germany's pivotal role within the European Union, current political challenges within Germany, and the shifting relationship between the US and Germany over the past two years.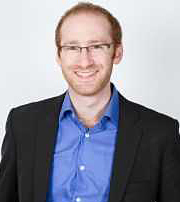 5:30-6:30pm, Morse Recital Hall (Sprague Hall)
Chorus Across Conflict: An Intergroup Encounter Through Song and Dialogue
Micah Hendler
Micah Hendler (Yale College Class of 2012), Founding Director of the Israeli-Palestinian YMCA Jerusalem Youth Chorus, discusses how choral music can be used as a bridge between communities in conflict and open up a space for genuine dialogue to take place. Based on his experiences in Jerusalem and his research into the psychology of intergroup encounters, Micah will share what makes a choral-dialogue model so powerful, and explore how such a model might be applied to scale to transform conflict in Jerusalem, the United States, and around the world.
Thursday, June 14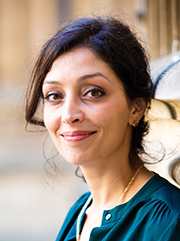 12:30-1:30pm, More Recital Hall (Sprague Hall)
Islam & Music: The Case of Iran
Nahid Siamdoust
Nahid Siamdoust is a Postdoctoral Associate in the Yale Program in Iranian Studies at the Council on Middle East Studies in the MacMillan Center for International and Area Studies. Her book, "Soundtrack of the Revolution: The Politics of Music in Iran," an alternative history of post-revolutionary Iran viewed through the field of music, was published in 2017 by Stanford University Press. Her talk will provide a general framework about Islamic rulings and interpretations about music, and then zoom in to discuss the subject within the Iranian context. How did the newly established Islamic Republic regulate music following the 1979 revolution, and what have been the effects of those policies on music in contemporary Iran?
Friday, June 15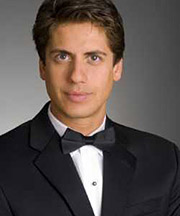 12:30-1:30pm, Morse Recital Hall (Sprague Hall)
Young People's Chorus of New York City: Music as a Unifying Force
Francisco J. Nuñez
Francisco J. Núñez, a MacArthur Fellow and Musical America's 2018 Educator of the Year, is a composer, conductor, visionary, leading figure in music education, and the artistic director/founder of the Young People's Chorus of New York City (YPC), renowned worldwide for its diversity and artistic excellence. Francisco's talk will explore his visionary work with YPC, offering a bold new model for music-making that can inspire ensembles all over the country and throughout the world.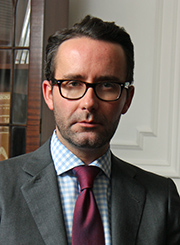 5:30-6:30pm, Sudler Hall
Mexico Beyond the Headlines
Diego Gómez Pickering
Ambassador Diego Gómez Pickering was appointed as Consul General of Mexico to New York City in June of 2016. He is a career diplomat as well as a writer and journalist. Prior to his arrival in New York he served as Ambassador of Mexico to the United Kingdom, from 2013 to 2016; as well as Director for Foreign Media for President Enrique Peña Nieto's office from 2012 to 2013. His talk will be an in-depth exploration of the US Mexico relations that looks back upon the history of this strong relationship and beyond the superficial talking points often found in contemporary media depictions.